Finding an escort in Switzerland has become much easier thanks to the Internet. There are different categories, specializations and classes of escorts. So it is no exaggeration to say that you will always find the one you are looking for. The good news is that there is something for every budget. The bad news is that it's not always easy when you're a rookie in the business. In reality, it can be more complicated to find the right escort, the one who will make you fantasize before you even meet her. Is this your first time? Luckily, Catgirl has prepared for you the ultimate beginner's guide to find the right escort in Switzerland.
Go to a reliable site
Since 1992, prostitution has been a legal activity in Switzerland. The profession is therefore practiced in accordance with the law. Escorts are considered to be sex workers who can work freely in brothels, bars and on the web. It is on the latter platform that one is most often tempted to hire an escort.
Recognized sites give you the opportunity to visit profiles of different types of escorts. They put online the ads of the services they offer as well as their different skills. The best referenced sites are the most reliable because they proceed to a rigorous selection of sex workers and the price asked for an ad is already a first quality filter of the choice of escorts in Geneva.
Define the criteria of your type of escort
As you search, you need to start reducing the volume to the types of escorts you want. Indeed, there are hundreds of women online ready to give you pleasure. If you don't set limits, it can quickly turn into a real ordeal.
As you can probably imagine, escorts in Switzerland are usually divided into categories. There are choices such as blondes or brunettes, mature women or young women, large or small breasts, transsexuals or transvestites etc. You can also proceed by classification according to age, size or physical appearance. At a higher level, there are VIP escorts that only offer services to people of a certain class. When choosing your criteria, you can also decide if you are looking for a quick meeting, or if you want a date, or to spend a whole night with the girl of your choice.
---
---
Choose your escort category
Maybe you don't like women only? It's well known, all tastes are in nature. Or should we rather say, all genders are in nature. Some of you may have a little less classic taste or more perverse desires. Again, we will have to make a choice. Among the different categories of escorts you can find in Switzerland, Catgirl.ch lists the most common categories:
Classic escort: this is the category where you will find the greatest number of ads. A woman and a man, the basic equation.
The masseuse escort: to combine sex and massage and double your pleasure. But you have to look at the girl's profile. It may be that some girls offer erotic massages but without sexual practices. If you have any doubts, don't hesitate to ask them.
The BDSM escort: we add a little perversity and sex toys. If you like out-of-the-ordinary practices, this is the direction you should take. For those who are new to BDSM, Wiki explains it very clearly here.
The transsexual escort: out of envy or out of curiosity. It is a fantasy well known to men who would like to put themselves in the shoes of a woman for a moment to exchange roles. The fact that a transsexual has the appearance of a woman makes forget that the man could feel homosexual.
The transvestite escort: for those who like wigs and other devices and tricks. There are not many transvestites on the advertising sites, but even if the choice is limited, the quality is there. They're pretty extravagant and playful, and that's why they are so successful.
Choose a professional or a freelance
This is another important choice to make. The professional escort does that as a work. So she has the habit to have several customers every day. On the experience side, no worries, she is the best in everything she does. But some would argue that she does it in a mechanical way and without much feelings.
On the opposite side, an occasional escort does it in her spare time, when she can or when she wants to. There is a more innocent side that some will prefer. You will more have the impression of being with a girlfriend who will also be able to take her pleasure (the famous Girlfriend Experience). Some websites have made a category on its own so that they can be easily identified. This is the case on Catgirl.ch.
You should also know that you can find a professional escort in different places. They are easily identifiable through search filters on Catgirl:
Erotic salons
Massage parlors
SM and BDSM lounges
Contact bars
Libertine clubs
Cabarets
---
On Valentine's Day I wouldn't go to a whore, because I don't like that word, but I'd go anyway… and I'd bring her flowers.

Georges Simenon
---
Set your budget in advance
It is important to define in advance the budget you plan to spend to have the services of a Catgirl. They are available for all budgets, so you can easily save a little money if you wish. Also remember that a woman's primary motivation for working in this profession is money.
The price of a Swiss escort is usually displayed on her profile when you choose her. If the girl you like exceeds your budget, it would be better to look for another one who will respect your budget. Here are three tips to follow when you are a beginner in the business:
The last thing you should do is negotiate the price with an escort. The most expensive ones don't always post their price on their profile and they will give it to you if you start talking to them.
If the escort you like is within your budget, make sure that she does not charge extra on the day of the meeting. It is important to avoid that during the appointment in case she adds services not previously discussed while you are in the middle of the action.
If you decide to do an outcall of the escort at your home, do not forget to ask if travel expenses are extra (taxis, Uber, private driver, etc). And, in any case, ask her to take a receipt for the trip so that everything is clear and you don't think she might be overcharging. Having doubts before the appointment spoils the appointment.
---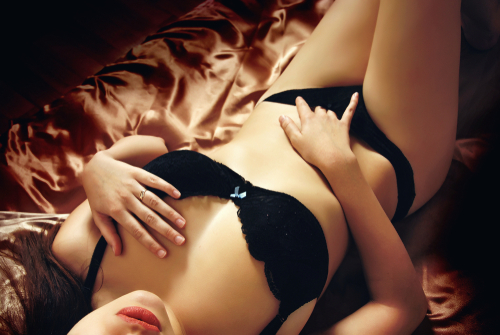 ---
Get in touch with the escort of your choice
When you have already prepared yourself financially and psychologically, now is the time to act. You need to choose an escort and get in touch with her. You can either go to her home or go to an erotic agency to watch the girls parade to choose one, or you can go to a specialized website. Sex workers usually make themselves known by posting ads for their services on websites that specialize in promoting this type of activity.
Some websites offer to see the ads of the escorts through small sexy videos. These give you a small glimpse of what to expect if you choose them. We thus find women who reveal their various assets as well as the various services they offer and their prices. This is a good way to encourage the customer to decide according to the assets they are looking for.
If you have found a profile that corresponds to your expectations on a physical level, you should then contact the woman by phone call or messages/WhatsApp. Swiss escorts always have a national telephone line (Swisscom, Sunrise or Salt) where they act as a personal switchboard operator.
It is at this level that you will know whether you will choose a girl or not. The escort takes advantage of the conversation to set her price and convince her future client to give her an appointment. The price set by the escort depends on the services you ask for.
Indeed, during the conversation, it is the moment to define what will happen during the meeting. Since you are on the phone, start by understanding the correct codes for the services you want. If you are not precise enough about what you want, the escort may give you a price that is not appropriate. Also, this can lead to a misunderstanding between what you want and the service the escort is offering you.
During the conversation, you absolutely need to remain courteous with the girl. If you are rude, she will hang up on you and never take you back on the phone. It is also possible that the discussion will take place with her manager. So don't be shocked if you hear a man's voice, it's normal.
Explain the services you want and, according to your wishes, the escort will tell you the price of the services. The women who do this job are ready to do anything to satisfy your fantasies. Some of them are specialists in erotic massage or sadomasochism, like domination or any other theme you can imagine. When you make up your mind, you make an appointment with the woman to meet you at her home, at the hotel or at your place.
Make sure she is the girl in the picture
Many sites don't have control over the photos that girls post on their profiles. As a result, the customer is sometimes surprised not to see the same girl on the date. Indeed, some escorts take pictures on adult sites to make their profile. This method tends to mislead the client who thinks he is meeting one girl instead of another. On the day of the appointment, clients are often disappointed not to see the girl they have chosen.
It is also important to know that some girls feel obliged to blur their faces in order to protect their privacy. If the photos are too blurred, it would be better to choose another ad. The risk of being disappointed is too great. To prevent this from happening to you, you should check the person's profile to make sure it is the girl who is giving the services. To do this, you may want to go to the comments section to see what clients say about the girl. You can also, for example, check if the photos were taken on an adult site by using a photo search service.
You can also use the rating given to the escorts and erotic agencies by the customers as it is done on some erotic sites. The notes are made on their personality, openness and appearance. Otherwise, some more picky people prefer to Google the professional name to find out how long the girl has been in this job. Others will go even further by checking whether the girl's phone number and email address are real and legitimate. And yes, playing Sherlock Holmes can sometimes be quite useful.
When you go through a site that offers you amateur videos of the girls, you don't have to worry about who you choose because the profiles are checked. The short films are amateur videos shot by the escorts in person which helps to reassure you that it is them.
Define the meeting place
At the end of the discussion, you will decide where the meeting will take place. There are three options: go to her home (incall), go to a hotel or go to your home (outcall).
When you are still a beginner you should know that it is not a good idea to invite your Catgirl to your home. It is better if all this happens in uncharted territory. If the girl proposes an hotel, go to the place in advance to study the location. If it is a cheap hotel in a dubious area, going there may be a very bad idea.
So, choose a hotel that has a good reputation and make sure you use an underground car park so you won't be spotted by an acquaintance. Do you believe in coincidences? No, you will tell me. Until you meet one of your co-workers on the same street as a notorious brothel and park right in front of it. Is that embarrassing? Yeah, so better avoid it.
Make sure she's a professional
Checking the legal status of the escort is a precautionary measure that should not be overlooked. In Switzerland, prostitution is legal. This means that the escorts have professional documents that allow them to practice. This step also allows you to take shelter because you may be in the presence of a minor victim of sexual exploitation. You can ask her to show some ID cards to be sure of her age. Remember, you must make sure she is 18 years old or older.
Respect your escort at all times
We can't say it enough, but an escort is first and foremost a woman. She's a Catgirl and the fact that her services involve sexual acts should in no way devalue either you or her. We're all consenting adults and we respect each other. So now that you know the theory, it's time to put it into practice. We wish you to find the escort of your dreams and that this first time will remain forever engraved as your most beautiful erotic and sensual moment.
---
---
See other articles:
---