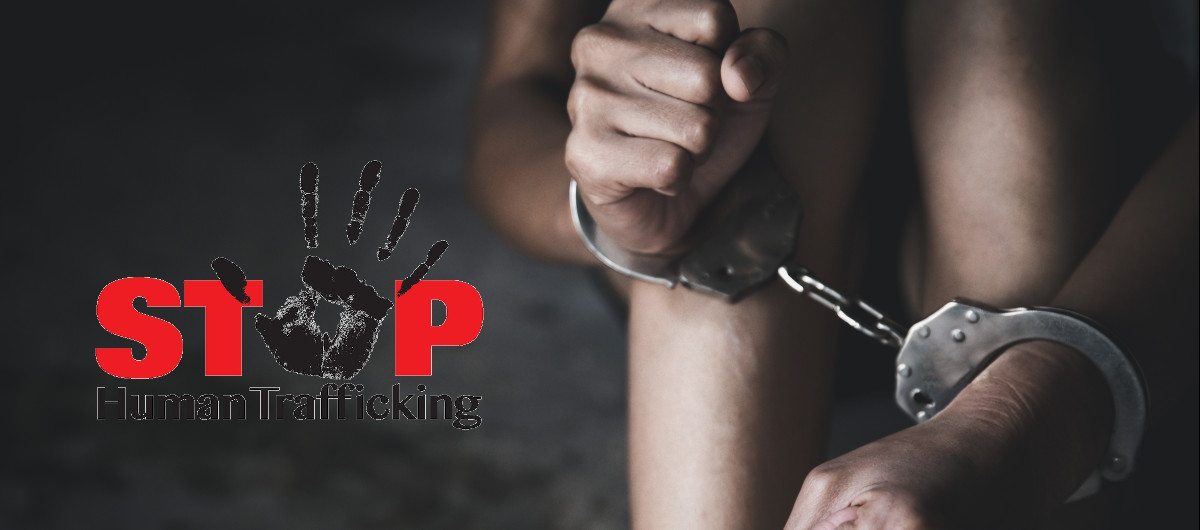 STOP HUMAN TRAFFICKING
Stop human trafficking association
A lot of Swiss organizations are working together to track the victim of human trafficking and explore ways to protect them. Many cases of forced prostitution, organ trade, and begging have been exposed with the help and active dealing of local authorities in Switzerland. There are various aspects to take care, and ground support of citizens have helped. The increase in cases of women being brought to Switzerland to provide sexual services made the government take major steps to save them. This article will take you through the process of human trafficking to help you understand how it works and what action is taken to prevent it in future.
How are women trafficked in Switzerland?
Citizens of various countries have faced commercial sexual exploitation. Women from Hungary, Bulgaria, Nigeria, Ukraine, Brazil, Thailand, and other countries have been reported as victims of sexual assault around the world. The cases mostly revolved around women trafficking for providing forced sexual services. In most cases, a woman is brought to the country and they are made to look like an independent call girl. These women sometimes get a way to reach out the local authorities, others don't have this chance. The aim of Swiss government is to avoid trafficking at all possible costs.
Why is it important to stop human trafficking?
In Switzerland, it is legal to be a prostitute and provide independent escort services. However, some people use the laws in their favor by violating human rights. If the choice of being a prostitute in Switzerland is the sole choice of a women, then it is welcomed with dignity. But, if a person, either a citizen of Switzerland, or other nation is brought into forced prostitution, then it is a clear violation of human rights. So, to protect the dignity of a person, it is important to prevent the mere possibility of it. Many countries lack resources to provide security, healthcare, and education to their citizens, and they are not able to focus on improving the lives of their people. This is not the case in Switzerland, where the efforts made have really helped to combat many of the abuses that have come to light.
The Human Trafficking Help and Resources website is a worldwide hotline NGO in charge of setting the signs of being abused as a victim. If you have some suspicion on such a behavior, you can visit the website and learn more about it.
What actions are taken by the government?
To prevent trafficking in human beings, Swiss government has declared many objectives at ground levels. Swiss government has worked hard by working together with various NGOs to combat the roots of human trafficking. Most of the victims are women who are forced into prostitution. The problem is worldwide, and the government of Switzerland want to ensure that human rights are not exploited in its soil. Switzerland employed a zero-tolerance policy towards sexual exploitation of individuals. The government has funded various NGOs in many countries to work at ground level to help those affected. Every year the government is making amends that strengthen the measures to protect people from various kinds of sexual assaults.
If you want to follow the progresses or simply know what Switzerland does to fight human trafficking, you can visit the website 18oktober.ch.
Is stopping prostitution a way to save women?
No. Even though prostitution is forbidden in many countries, it is a situation common to many countries. Many Swiss escorts are making their living by choosing to be a sex worker. For many girls, it is their career and they pay taxes like any other citizen of the country. Forbidding them from being an escort in Switzerland can harm their career and some of them may start running call girl services illegally too. So, to avoid chaos amends should be made to take action on those who are violating human rights. If you see any victim, try to help them in the best way possible. Do not hesitate to report any abuse to the various sources mentioned below.
How are the victims of human trafficking helped and supported?
First thing to do is to understand what kind of help they require. The problem with uneducated people arises when they don't know that they are being exploited. Some of them accept their fate and existence as a forced labor. These people are made aware with their rights as a human. Once confirmed there is a provision of heavy punishment including several months of imprisonment. There are various support centres available in Switzerland, so that if you wish to be get help then you can do it anytime by making a call.
Anyone can actually contact these centres. You don't need to be a victim for that. If you suspect any violation of human rights linked to trafficking, you can even report anonymously if you wish so. The relevant centres will start by speaking with the victims and find out what they need. If some ask to be protected, they are sent to a specialist centre. More specifically linked to prostitution, women working illegally in Switzerland are not any more deported straight away. That should encourage them to report abuses more easily.
Who to contact in case abuses?
There are several ways to report human trafficking abuses. Actually many since you can contact centres in Switzerland but also worldwide such as The UN Migration Agency or Interpol for example.
We will focus here on the main sources in Switzerland, including official State Departments or associations:
International Organization for Migration (IOM) in Bern: Thunstrasse 11, Postfach 216, 3000 Bern 6. Tel: +41(0)31 350 82 11.
Federal Office of Police (Fedpol): Nussbaumstrasse 29, 3003 Bern. Tel: +41(0)58 463 11 23.
Federal department of Foreign Affairs (FDFA): Bundesgasse 32, 3003 Bern. Tel: +41 (0)58 462 30 50
State Secretariat for Migration: Quellenweg 6, 3003 Bern-Wabern. Tel: +41(0)58 465 78 44.
Center against Human Trafficking: Act212.ch. Tel: 0840 212 212.
Advocacy and Support for Migrant Women and Victims of Trafficking (FIZ) : +41(0)44 436 90 00.
Trafficked Victim Unit. Tel: +41(0)44 585 35 45.
Association for the support of victims of human trafficking (Astrée): 7 ruelle de Bourg, 1003 Lausanne. Tel: +41(0)21 544 27 97.
Association Fleur de Pavé, Avenue de Sévelin 32B, 1004 Lausanne. Tel: 021 661 31 21.
Together to stop human trafficking
A human deserves to live with dignity, and human trafficking is a threat to freedom of people. Some people are taking benefits by harming lives and it should be avoided. Many women are trapped by traffickers each year and brought to Switzerland to provide forced prostitution. So, Swiss government is trying it's best to find the roots of human trafficking association. With a no tolerance policy, efforts are being made to help as many people as possible so that these people can live a peaceful life while making their choices for themselves. There are many ways in which you can identify a victim of sexual assault. The government is trying hard to make sure that every victim gets support so that their lives can be simplified.