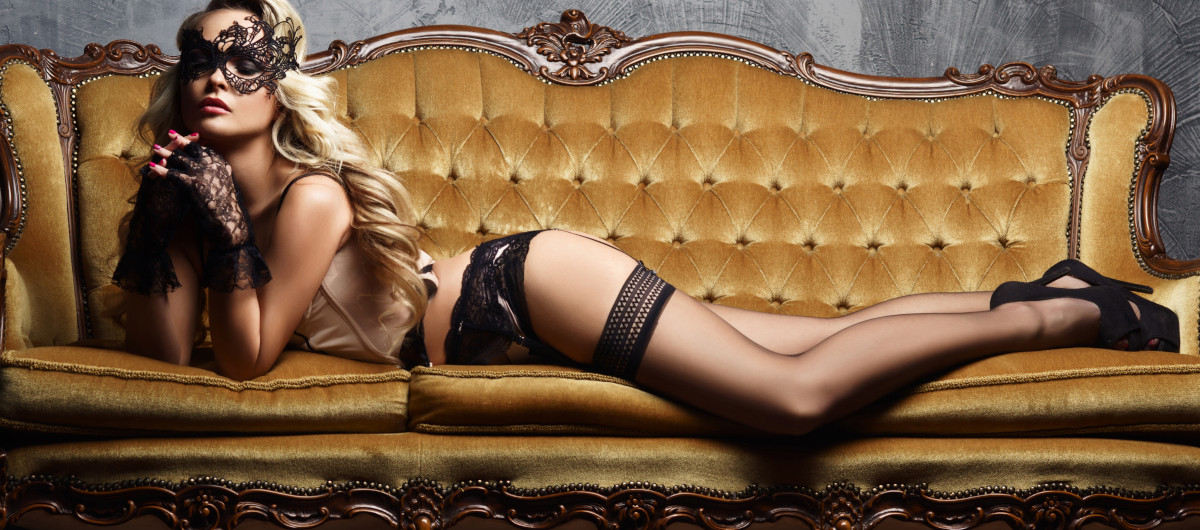 How to publish a Catgirl profile?
One of the most important marketing elements you can take advantage of is your Catgirl profile. This is your opportunity to get in touch with your clients and let them know what makes you a special escort. However, many escorts do not use this tool to its full advantage. When you take the time to post an ad or profile to Catgirl's escort directory, it is important that you incorporate certain elements and focus on specific features.
Using an erotic ad directory such as Catgirl.ch can make it easy for you to arrange your escort services. That being said, you will first need to create a proper profile and post it on the site. This is indeed an essential step that will allow you to build a strong and stable customer base. All necessary measures have been taken on the site to ensure that you have a profile that is comprehensive enough to attract the ideal partners. You must provide in-depth information focused on your personality and physical assets. It will consist of briefly introducing yourself, describing what you like or dislike, and uploading your best shots. It is as simple as that.
Describe everything you can about yourself
The first thing that will grab the visitors' attention is your introduction and photos. It will not be necessary for you to have poetic writing to show that you are an interesting person. Describe yourself as simply as possible, making sure to unveil your most attractive and seductive sides for your new conquests. Feel free to brag about your physical assets or any other crunchy and erotic detail that might appeal to the category of customers you are targeting. For example, say if you think you have a sense of humor, repartee or if you have a very good listening skill. In other words, present yourself in the most appealing way possible, while of course remaining brief. You can also use erotic and suggestive phrasing to accentuate your sensual side further.
Post a description of yourself that conveys your charismatic personality. You know how funny, sensitive, intelligent and wonderful you are. But your clients don't. Your profile information is the place where you can really sell yourself. It is worrisome that some escorts sell themselves too much, lowering their standards to cheap and vulgar language and appealing only to the carnal desires of their clients.
Put yourself forward with a nice profile picture. It makes sense that the main photo associated with your ad is the best one you have. But some escorts, in a hurry to see their ad published, choose unflattering or inappropriate options for their images. Choose a photo that attracts attention because of its angle, lighting, effects or the way it increases your sex appeal.
Post photos in the rest of the gallery to attract even more attention. An escort with a single picture may get one or two visits. But it won't attract repeated visits that may encourage bookings. When you display multiple photos in association with your ad, it gives clients the opportunity to see different aspects of your personality or admire your beauty at different stages. Since men are visual creatures, the inclusion of multiple images will increase your popularity with potential customers. And, the more they want to look at your photos, the more likely they are to book you.
Outline your tastes and sexual orientation
The escort business offers a variety of professional escorts to anyone interested in it. To avoid any misunderstandings and embarrassing situations, it is very important that your profile clearly mentions your different practices. For instance, you can start by saying if you are heterosexual, homosexual, or bisexual. Your Catgirl profile must also indicate whether you accept sex with others, i.e., sex parties, threesomes, orgies, etc. For example, it would be relevant to mention that you prefer older women or young, well-muscled men. It is also worth recalling that escort moments do not necessarily end with sex. So, you should not forget to consider whether or not you are willing to have sex during the encounter.
Next, tell what gender you are offering your services to. Although it is more traditional for female escorts to offer services to men, you may be working exclusively as a lesbian escort offering services only to women. Or, perhaps you are open-minded enough and willing to respond to inquiries from both genders.
Say what you propose and where you propose it
Make a list of the services you offer. In your profile, you must clearly indicate what you are prepared to do. Don't use just services to fill out your profile. The risk of disappointing your client is very real if you offer something you don't actually do. Also mention in your profile if you receive and/or travel. If you travel, specify whether you do it in your city, at the hotel, on weekends, abroad or for an entire night.
Indicate your rates
It's such a waste of time when a client calls you to ask you some questions, discuss booking a meeting, and then refuses to follow up on his request when he finds out that your rates are beyond his means. Disclosure of your hourly rates not only provides good information to your clients, but also allows you to avoid wasting time with those who are unwilling or unable to pay your rates.
Don't hide anything from your customers
Inform your customers of any special policies or procedures. If you have an intense screening regime or if you can't stand kissing. Be honest about it in your description. Clients have the right to know these policies in advance. Also let clients know your availability. Unless you specify that certain days are days off or certain hours are prohibited, clients will assume that you are available at any time of the day or night. Be sure to include your contact information. It doesn't matter how good your profile is or how sexy your pictures are if your potential client is unable to contact you. Many escorts create profiles, including all the essential details to attract worthy clients, but they forget to provide accurate contact information.
Submit a profile as detailed as possible
If your profile is not sufficiently informative, your chances of being contacted will be reduced as well. Therefore, you should add anything that you think might tilt the balance in your favor. For example, include several photos of your to highlight yourself and allow visitors to have a better idea of you. And if you don't mind, you can add one of your sexiest photos to it. Make sure your photos are real and up-to-date so that your profile is not blocked or your customers disappointed.
So do not rush to meet people as soon as you come to the website. This will work on its own (we promise), if you take the time to adjust your Catgirl profile.