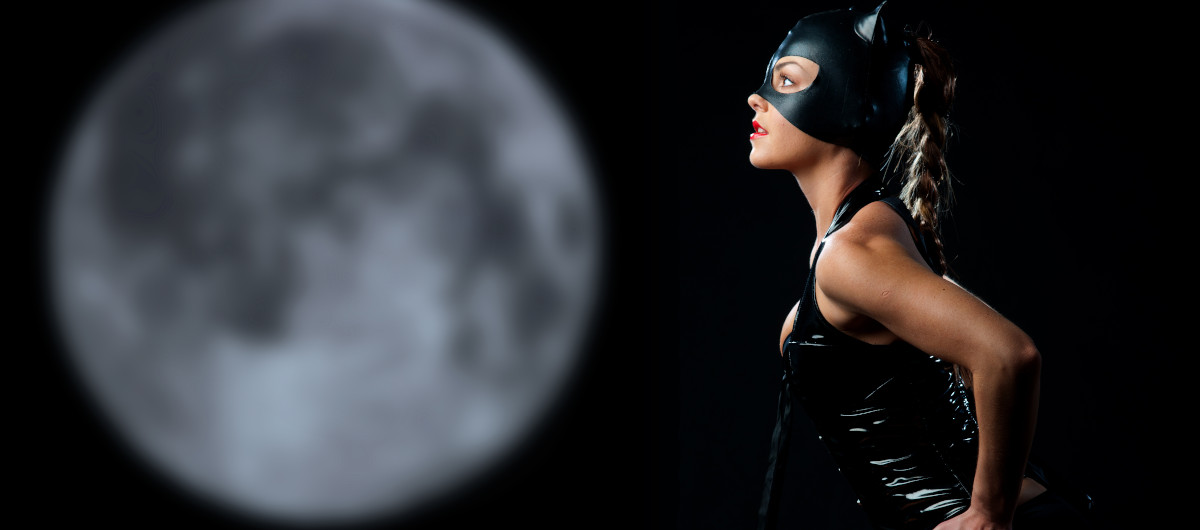 CATGIRL VISION
Why choosing the Catgirl website?
By becoming a Catgirl, you join a community that respects women's rights. All sex workers must be respected. Whether they work as an escort, masseuse, camgirl or pornstar. Everyone has the right to choose their profession freely according to their desires.
And for these reasons, we help our community. You can post your ads Catgirl, find a job in the erotic world, work as Camgirls and much more. Be part of the community now and start discovering all the benefits of it.
How much does an ad on Catgirl cost?
We offer you 100 free credits when you open an account. One credit is worth one day of advertising, so that's 100 free days. This is the opportunity to get familiar with all our features. You can even create 3 different profiles for free during one month. After this period, the subscription costs 100CHF per month.

However, you decide which days you want to be online. You can pause your ad, the days are not counted. You also have access to the statistics of your account to get an idea of how many people visit your profile.
Why the Catgirl website and not the other similar websites?
We respect our competitors, everyone has his place on the internet. But we are passionate, and we absolutely want to offer services and features that no other websites offer. We have the imagination and the resources to make it happen. A new and unique service is in preparation. It will be launched in a few weeks. You will love it!
What are the advantages of the Catgirl website?
The development and security of the website is our priority. We spend a huge budget to reference our website on search engines. After only 6 months of existence, we have a monthly traffic of 30'000 visitors. And this traffic is constantly increasing. Our goal is to become the erotic reference in Switzerland, and our website is managed thinking on the long term. It is the assurance of having a website that lasts, that innovates and that develops by listening to the community.
What are the marketing advantages of the Catgirl site?
If you create an ad on our website, it doesn't stop there. If you give us your consent, we can promote you for free on our social networks or other targeted advertising platforms in a very discreet way. At this level, we are the only ones to offer such a service. And it's free.
In addition, the description you write on your profile to introduce yourself can be translated into the 5 languages of the site (French, German, English, Italian and Spanish). If an English tourist is passing through Switzerland, it means that he will be able to understand what you offer, even if you don't speak English. This is an exceptional advantage for you and for not losing a customer who would not understand your description. We can translate your presentation text into languages you don't know. And it's also free.
Do you have any questions?
You are sure to get answers. Our support is very reactive and answers you even during the weekend. This is our strength, we listen to the community. Do not hesitate to send us your messages through the contact form of the website or directly by email to [email protected].
An example of a unique feature of the Catgirl website ?
Yes, the Catgirls Duos for example. This is a feature you will not find elsewhere. You have the possibility to ask for another girl in duo for free. And you don't need to know her for that. You can choose any Catgirl already registered and send her a request. If she accepts, a new ad is automatically created and will appear on the Duo page. After that, it's up to you to agree together on what you want to propose. This is a great promotional tool to multiply your chances of finding customers. You are an escort, so make a Duo with a masseuse and your client will double his pleasure. And why not making a Duo with a trans for those who like to mix genres? All possibilities are now open.
What future for the Catgirl website?
You already have today some original features. But this is only the beginning. We have some new features ready to be added on our website, we are just waiting for the right moment. We also have several big projects in progress, including a project that will be released in January and which is really important to us. You will be even closer and more intimate with your community. Stay tuned, it's coming soon.
OUR HISTORY
Catgirl is a unique Swiss community directory for escort girls, erotic shows or erotic massages of all kinds. Although our site was launched in 2020, we decided to focus our vision on advocacy for the charm and sex industry. We wanted to build a website to make it easier for you to find an escort that can match your desire or to educate you on the issues and problems of this ever-changing industry.
Catgirl is a modern and elegant alternative to the sites in Switzerland, most of which are outdated and full of intrusive advertisements on their homepages. The escorting community still deserves a better image than that. We want to present our advertisers with beauty and respect and make the user experience rich in emotion and ease of use.
But we are only at the beginning of our story. Our site will evolve, and new features will be added to make us even more unique and unmissable. But no matter what happens, we will always grow with the conviction that we will focus on a respectful and unprejudiced community. And all this so that every member of this community can be proud to advertise on our platform and enrich the experience of visitors to our site in their quest for quality private entertainment.
OUR MISSION
We want to raise the rank of escorts and private performers to a higher level through modern and pure design, intuitive site navigation and utmost quality customer service. It is through these means that we will be able to make a site that is centered on our community that advocates respectful and responsible entertainment.
Our ambition is to help girls and agencies create their profiles in the most authentic way possible. From the creation to the deletion of your account, we are there every moment to guide you. We will answer your questions and give you the solutions as soon as possible, by message or directly on the phone.
OUR VALUES
We consider the right to privacy to be fundamental, as is the right to freedom, dignity and equality. Our efforts therefore focus on protecting your privacy and the security of your data. It is essential to reinforce our core values and to make the voice of our community heard through our blog. To participate in this effort, you can send us your draft articles. We will review all submissions and if they can bring value to our community, we will publish them.
OUR EXPERTISE
Who better to validate our mission than the people who use our site every day? Our advertisers, members and users are the best ambassadors to hone our expertise within our community. They are an incredible source for us to grow and improve. Every voice counts in this world, so don't be afraid to give yours. We look forward to hearing from you.