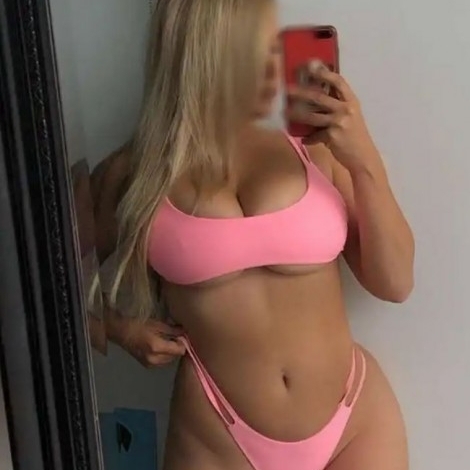 Geneva
27 years old
Blonde
166-170 cm
Shaved
Escort Girls
Spain
Blue
Pulpy
51-55 Kg
Description
Hello, I'm Alena!
I am a beautiful blonde woman, full of warmth and exuberance. If you come to me, I will be totally yours. My sensuality will delight you.
I can be seductive and playful. I have the energy and enthusiasm of youth. I am very open-minded, authentic and passionate about what I do. Giving pleasure is my goal. With me, come and realize all your desires.
I look sexy and sensual like an angel. Everything about me is erotic. I have an imagination that will make you tremble with pleasure.
Come and live your fantasies with me. I can be a little schoolgirl or your pet. You write the script. It's up to me to play it for you.
Location
My address:

Genève, Geneva

I go to you
I receive you
My tariffs
INCALL RATE

Please contact me

OUTCALL RATE

No outcall, sorry

I ACCEPT

€CHF
I am free
Monday :

0h-23h

Tuesday :

0h-23h

Wednesday :

0h-23h

Thursday :

0h-23h

Friday :

0h-23h

Saturday :

0h-23h

Sunday :

0h-23h
Review (0 Reviews)
No review for the moment. Why don't we start with you?