Crystal Glam
Last connection: 8h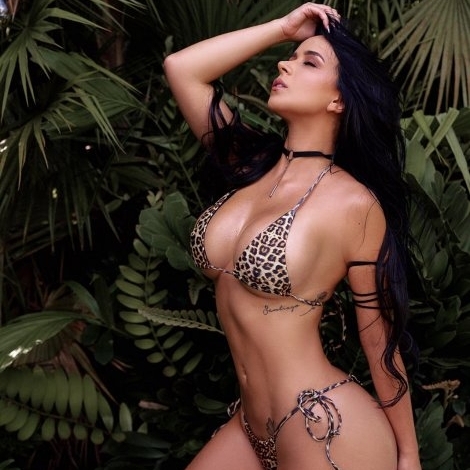 Geneva
23 years old
Black
166-170 cm
Shaved
Masseuse
Venezuela
Black
Pulpy
56-60 Kg
Description
CRYSTAL
Lovely tantric masseuse of Venezuelan origin, very sensual and smiling. She is incredibly dedicated and intentional in all naturist tantric massages. Her specialty is the Californian massage.

The Californian naturist massage: sensual, the Californian naturist massage is practiced naked. The masseuse uses an oil support allowing a better gliding, generally associated with fragrant and relaxing essential oils.
Her technique consists in wrapping and sculpting the body as a whole with gliding, kneading and effleurage movements, mostly performed on the surface of the skin. The masseuse is completely naked for the pleasure of the eyes.
Location
My address:

12 rue Jean-Jaquet, Geneva
I go to you
I receive you
My tariffs
INCALL RATE

Please contact me

OUTCALL RATE

No outcall, sorry

I ACCEPT

€CHF$

PAYMENT WITH
I am free
Monday :

9h-3h

Tuesday :

9h-3h

Wednesday :

9h-3h

Thursday :

9h-3h

Friday :

9h-3h

Saturday :

9h-3h

Sunday :

9h-3h
My Duos
Description of the duo:
Le Venezuela rencontre la Colombie. Toute l'Amérique du sud dans un massage à 4 mains sensuel et relaxant. Nous prendrons le temps de s'occuper de vous pour que notre moment à 3 soit inoubliable. Avec ou sans rdv, on vous attend tous les jours.
Review (0 Reviews)
No review for the moment. Why don't we start with you?