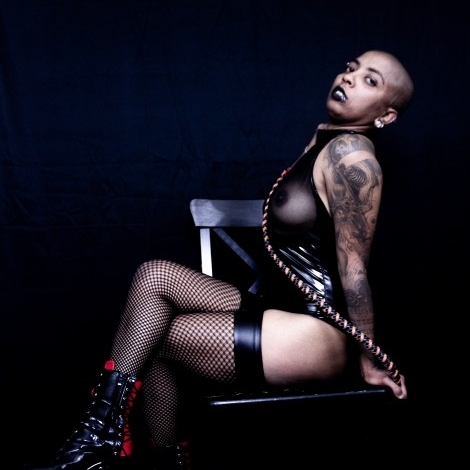 Geneva
34 years old
Other
161-165 cm
Shaved
Certified photos
SM/BDSM
Mixed
Brown
Thin
40-50 Kg
sm/bdsm services
Additional services
Description
"Il n'est aucune sorte de sensation qui soit plus vive que celle de la douleur ; ses impressions sont sûres, elles ne trompent point comme celles du plaisir."
Maintenant tu es prévenu.e, tu sais à quoi t'attendre en venant à mes pieds…
Que tu sois novice ou expérimenté.e, je vais te faire découvrir de nouvelles sensations entre mes mains expertes, te pousser à explorer ton corps et tes désirs, te faire endurer mille tourments pour satisfaire mon sadisme. Je te forcerai à avouer tes fantasmes pour mieux les réaliser.
Avec plus de 15 ans d'expérience dans le domaine de la domination, j'en maîtrise tous les aspects tant psychologiques que physiques. En venant à moi, attends-toi à devenir ma chose pendant ce rare moment que tu auras le sublime honneur de partager avec moi. Tu obéiras à tous mes ordres, tu me serviras de tout ton corps et ton âme, tu tenteras de combler mes désirs les plus pervers et sadiques.
« Vous qui entrez ici, abandonnez toute espérance. »
Je n'ai que peu de limites mais celles-ci sont inaliénables : En aucun cas tu ne pourras me toucher sans ma permission, cela mettra fin immédiatement à notre rencontre.
En permanence tu devras me vouvoyer et me montrer le respect que j'attends de toi.
Je ne pratique ni scatologie, ni face-sitting nue (cunnilingus et anulingus), ni footjob, ni blowjob, ni quoi que ce soit avec des animaux bien que tu sois une chienne servile à mes pieds.
Possibilité de show lesbien BDSM !!
Contacte-moi directement au téléphone ou par WhatsApp, je pourrai cerner tes désirs et tes fantasmes pour te procurer la plus sensuelle et douloureuse des séances entre mes doigts experts.

Location
My address:

1 rue du Faucigny 74100 Annemasse, Geneva

I go to you
I receive you
My tariffs
INCALL RATE

From 200 CHF

OUTCALL RATE

From 300 CHF

I ACCEPT

€CHF$

PAYMENT WITH

Visa

Paypal
I am free
Monday :

11h-24h

Tuesday :

11h-24h

Wednesday :

11h-24h

Thursday :

11h-24h

Friday :

11h-24h

Saturday :

11h-24h

Sunday :

11h-24h
Review (0 Reviews)
No review for the moment. Why don't we start with you?