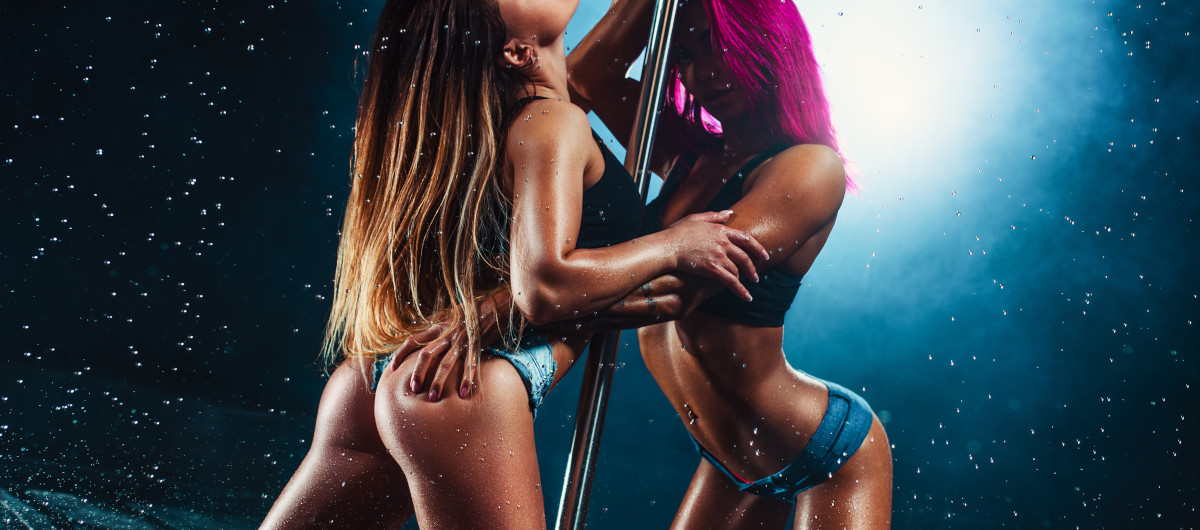 What is a Catgirl Event?
A customized Event
A Catgirl Event is a very specific event that you can create directly in your account. It will then be listed on the Event page of our site. It is sometimes complicated to make an event stand out by mentioning it in the simple description of the profile. Its impact is low because a visitor must enter your profile, read the description and understand that it is a special or unique event. Information drowned in the mass is what we want to improve for our erotic community.
We wanted to give more visibility by creating this Events system. Both for our Catgirls and for the visitors of our site. That's why we have created a dedicated erotic agenda that is easy to access for everyone. Our visitors can thus, in 1 click, discover and list all these Events. It's easy to play with the filters to find the place, the date and the category of the Event. And all this without any additional cost of your subscription. We decided to add this feature for free and directly in your account.
Event for everyone
When you think about it, you don't have to be an Escort in Geneva to post an Event. Anyone can do it. Catgirl is a community whose interests go beyond the erotic world and is far more diverse than you might think. There's nothing stopping you from creating non-erotic events to get the word out. You are a restaurant, a bar, a nightclub or other, why not try it?
Catgirl Event
A Catgirl account can create a maximum of 5 Events. Whether you are an Escort, an erotic masseuse, a BDSM domina, a transsexual or a Camgirl, you can now communicate on single or regular events. It's up to you to be creative and imagine your ideal event. You will obviously have a huge advantage over those who will not use this most useful feature.
This extra visibility has more advantages than you think. By creating an Event, you will not only reach more visitors, but it is also a great opportunity to stand out. Offer something unique to keep your future customers coming back. Differentiating yourself from others is the best way to increase your notoriety.
Create your Catgirl Events
Creating an Event also allows you to create more professional requests. You may have never thought about it before. Normal, in our field, we are the only ones to propose such a system. So, it's time to take advantage of this great opportunity. Imagine an Event that could satisfy the desires of our visitors and create it. Targeting your customers will simplify your organization and your schedule.
You are an Escort in Geneva and you want to spend a vacation in the sun for free? Create a Holiday Event where the lucky one will pay for all the expenses: air tickets, luxury hotel, restaurants or other outings. The description of the Event will allow you to explain the purpose of your approach. And then, departure on a beach under the coconut trees. And if you forgot your sunscreen, Mister will be there to pamper you.
You are a BDSM Mistress and you like sex with several men? First, find a suitable place and a date. Then create your Event under the Gangbang or Bukkake category. Be sure to set your conditions in the Event description and everything will be clear. All you have to do is wait for the calls from these future dominant men who are ready to satisfy you.
You are a simple companion and you have a social evening in sight? Create the Event of this evening to find someone who will accompany you. Killing two birds with one stone is always fun. Don't forget to put your requirements in the Event description. No doubt that a Gentleman will offer to accompany you and spoil you as you deserve.
Events for Erotic Clubs
We have also added the Events feature for the Erotic Club account (Escort Agency, BDSM Club, Erotic Lounge, Libertine Club and Erotic Massage Lounge). A Club can easily add an Event to promote a particular event. If a Club creates profiles for their girls from their account, they will also be able to create Events for Catgirls directly.
An escort agency, for example, can create an Event to announce the arrival of a new escort on a specific date. Simply create a Welcome Day category and publish the event. The agency will also be able to promote a special theme party or external escort events. The choice is vast, the visibility is total.
A libertine club can create an Event for a swinger party or a libertine party. This is valid for one-off or weekly events. It is the perfect place to announce the Christmas or New Year's Eve party.
An erotic massage salon can create a special event for a 4 hands massage, or even 6 hands for an exceptional relaxation. And why not propose a couple massage for Valentine's Day? With Happy Ending possibly.
A BDSM Club can use this erotic agenda to announce special BDSM sessions, Gangbang, Bukkake or any other activities related to Bondage. Nobody knows that this SM club has an ancient and traditional sex machine? Propose a party on this theme and everyone will find out.
The imagination has no limits
As you can see, our erotic agenda is a fabulous way to promote a particular event that is important to you. You will reach a much larger audience than if you only use your profile. And all this without having to pay an extra fee because this feature is part of the basic services of your subscription. Time to take advantage of it now. And if you have any questions, don't hesitate to contact us at [email protected].