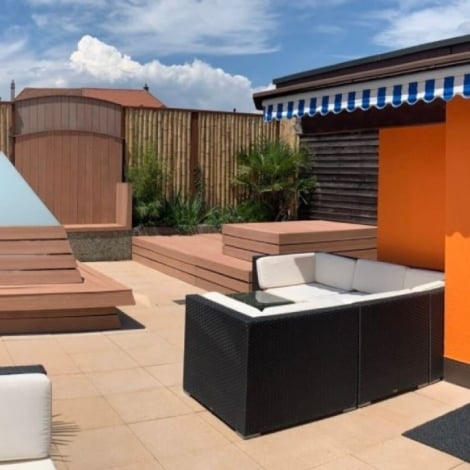 Bern
Erotic studio
0 Catgirl
Please contact us
The agency is open until 23h
Description
Welcome guys!
We are a sauna club for men only. Come and enjoy all our wellness activities.
Bar: our large lounge with lots of natural light, a bar with regional drinks and snacks invites you to have interesting conversations with other guests.
Terrace: the large terrace is open all year round. Plenty of space for sunbathing and sitting, comfortable lounges, movable deck chairs and a shower are out of sight of the neighbors.
Sanarium: the sanarium has a temperature of 50-60° Celsius and a humidity of 45-65%.
Dry sauna: at 90° Celsius and low humidity, it really gets the sweat out.
Whirlpool: let yourself be pampered by the whirlpool massage and take a well-deserved rest.
Smoking room: a comfortable sitting area with a TV and two lounge chairs overlooking our beautiful terrace is available for smokers.
But that's not all. Visit our website to see all our activities.
Location of the agency
Address of the agency:

Länggassstrasse 65, Bern

MINIMUM RATE
MINIMUM RATE

Please contact us

ACCEPTED CURRENCIES

€CHF

MEANS OF PAYMENT
Working hours
Monday :

12h-23h

Tuesday :

12h-23h

Wednesday :

12h-23h

Thursday :

12h-23h

Friday :

12h-23h

Saturday :

12h-23h

Sunday :

12h-23h
21/10/2021
Bern
Trans Party
Jeden Donnerstag sind Männer und Transmänner bei uns willkommen. Heiße und erotische männliche Momen...
29/10/2021
Bern
Gay Party
Men love our weekly Friday Day. They come back very often. The youth is honored because all men unde...