Every girl interested in the escorting business dreams of one thing: luxury, travel, palaces and of course money. We have already explained to you how to become an escort in Geneva. But being part of the elite and becoming a high class escort requires a lot more assets and know-how than being a simple escort or a street prostitute. It is a vast subject because it includes multiple facets. In this article, we tried to give you the basics to get there.
What is a high class and luxury escort in Geneva?
A high-class escort, or luxury escort, is a professional escort who caters to refined gentlemen looking for more than just a pretty face in Geneva. There are very few guides for these more sophisticated young women seeking information on how to become an elite escort girl. You will find these kinds of high class profiles on our Catgirl site, so go visit it.
A luxury escort in Geneva does not promote her image by taking tasteless and degrading pictures in various states of undress. She does not market her physical attributes alone. On the contrary, she must advertise herself to men who are looking for a fresh and authentic young woman for whom escorting is not a full-time career.
The high class escort must be a true companion who provides her client with emotional intimacy, mental stimulation, and psychological support. Sure, she's beautiful, but that's just not enough. She will not be categorized only as a sex object, but as an escort ideal. A high class escort creates a very deep and special bond with her male clients. In no case should she provide them with a simple service and forget them after a first meeting. She prefers to take her appointments to a higher level to keep her exclusivity and freshness.
This is exactly what these gentlemen are looking for and paying for in Geneva. For a genuine person, not a working girl. A high classand luxury professional escort only meets sophisticated men to expose herself exclusively to engagements of mutual good taste and sensuality. She is not a whore, a prostitute or a blow-up doll.
At the top end of Geneva escorting, there are of course certain conditions and measures you must take. Not all women are suited for the elite world and not all women have what it takes to be a courtesan.
So how do you become a high end escort in Geneva? Catgirl gives you the basics, the tips and the method to get there.
1. The basics of a high class and luxury escort in Geneva
Luxury escorting is obviously an industry based on image. A bit like the modeling industry. You need to have a fresh face, a classic beauty, a flawless complexion and pleasing features. And like modeling, you must be a blank canvas to meet your client's preferences. Tattoos are not prohibited but must be discreet. Your hairstyle should be classic and suit your natural style. Red or pink hair is fine in your life, but not for work. As far as your face and image are concerned, you must be classically beautiful.
You have some physical complexes? You can get conservative cosmetic surgery to change that. But too many operations can ruin your appearance. That's why you should avoid excessive procedures, fillers, botox, etc. Natural beauty is imperative.
You will need photos for your online profile. Of course, they must be at the top. Don't hesitate to hire a professional photographer and take glamorous pictures with a fashion touch. Follow our advice with our article published on our blog Catgirl on how to prepare a photo shoot for escort girls in Geneva. Your photos are the first impression your future clients will have of you. It is of utmost importance. Catgirl can find you a perfect photographer for reasonable prices. Contact us by email.
2. Lifestyle of a high-class and luxury escort in Geneva
As we have seen, you must be physically exceptional. This is not to say that there is only one physical type. But regardless of your shape or size, you must be in phenomenal physical condition. You are working at a higher level than an elite athlete or an accomplished actress.
You must eat very carefully and make sport religiously every day. There is no room for eating disorders, laziness, nonchalance, regular partying, or size variations. Rest is mandatory, so sleep well at night. You are exceptional and you must remain so in all circumstances.
You must behave and take care of yourself like a queen. Again, a little surgery to smooth out a few bumps or balance things out aesthetically can help if done conservatively. It is a personal choice, but you should not overdo it. Disproportionately large breasts, full lips, frozen features or scars from surgery are unacceptable.
3. Education of a high class and luxury escort in Geneva
There are two different types of education. While traditional school education is generally considered rather bourgeois by the elite, it is still something that is considered a standard requirement. And this is to prove one's ability to commit and achieve something during your youth. If one is not expected to allow one's free mind to reform and become locked into the university way of thinking, one is expected to be able to follow conventions and produce results that fit the expectations of the system. Having a Geneva university education is of course a plus, but not an obligation.
And then we have the more organic education of life: music, opera, theater, art, travel, conversation, interaction with other cultures. This is the general culture. There is no university that can teach the soul to feel the passion of Mozart. No university can teach the compassion and empathy that Botticelli inspires. No traditional school can create the height of emotion evoked by an opera or the excitement of being in a new city or place for the first time. A high-class Escort in Geneva must possess a combination of these qualities. It requires some type of education to be exposed to this level of culture. A high-flying description should therefore be written on your Catgirl profile.
---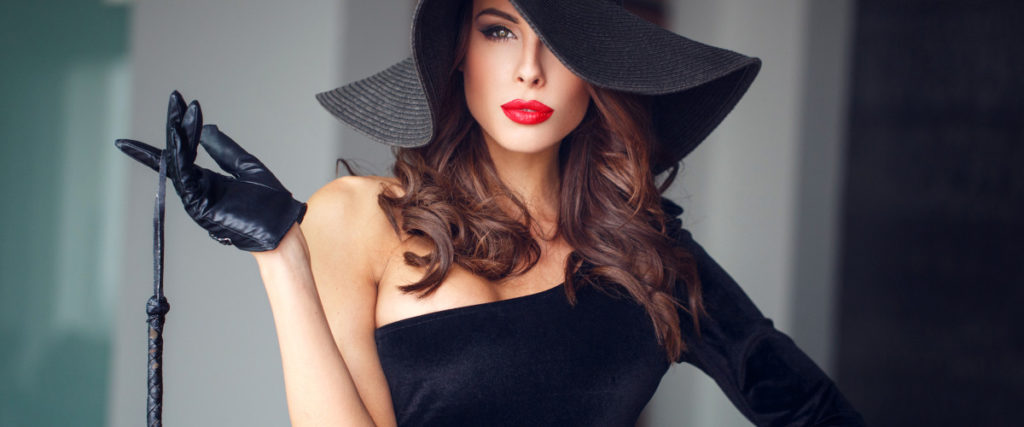 ---
4. Personality and background of a high class and luxury escort in Geneva
Although the two don't always go hand in hand, they should for a luxury Geneva escort. You must have received a so-called normal and healthy basic education. Ideally without drug or alcohol problems, abuse or poverty.
You must have been raised in a calm and peaceful environment with good hygiene and manners. You must also have been free to be yourself. This allows one to develop one's natural personality, without being oppressed or coerced. A light, tolerant and curious nature is more likely to succeed in the world of courtesy. You must develop this image when you create your Catgirl profile.
A high class and luxury escort in Geneva is kind, gracious and dignified. Even in unfortunate situations. She speaks little, except to say something nice. Open-minded and friendly personalities are the most successful. She should be open with everyone and engage in interesting and cultured conversations with new people. If she can't walk, sit, eat and conduct herself properly, without air and grace, she is not yet fit to be called a high class escort.
Empathy and compassion for one's fellow human beings is a must in order to be able to care for someone and create a necessary bond. Intelligence goes without saying. It is an innate talent and developed through the excellent education mentioned above. If you expect to go on a date in designer clothes, have a nice conversation, have a wonderful erotic massage, in bed for sex, and then leave. Then you've completely missed the point of the elite escort world.
It's true that we don't choose where we are born. Some girls are not lucky enough to grow up in an environment like the one mentioned above. But with hard work and good will, they can also become high end escorts in Geneva. You don't choose your birth, but you choose your destiny. There are many European girls on Catgirl who want to test this lucrative market.
5. Talent of a high classescort in Geneva
There is no point in having a beautiful look and all this knowledge without real talent or form of expression. You would simply be a beautiful living ornament. A high class and luxury Escort in Geneva must be confident and accomplished. It's not about making yourself valuable, that's already enough. It's about investing in yourself to increase your value. It is obvious that a woman who has abilities is much more interesting than a woman who has no expectations.
A high class and luxury escort brings all of this to her dates and provides everything necessary to participate in her gentleman's preferences. She can discuss his work and future ideas. Or give him genuine, intelligent feedback and advice. Our Catgirl blog often publishes articles related to this theme. It would be wise to check them out.
A high class escort is able to perform at any event, function or situation her client may ask her to attend. She does not need to know everything. Nothing is more engaging for a man than being able to teach his lover something. This is the little lady fantasy that most men are biologically attracted to. However, she must have some basic knowledge and learn quickly. So, a lot of general knowledge and a few specialized skills are a perfect balance.
6. Style of a high class and luxury escort in Geneva
This is an important point, especially in the current societal climate. Showing off your form is attractive. Showing your flesh is common, trashy and unacceptable in high society. This is a fact. Outside of a pool or a photo shoot for specific purposes, one's image must be protected. The high class Geneva escort wears a very sober and classic style. And she wears it well. Her goal is to be discreet and elegant, but she should never show herself or be noticed for the wrong reasons.
A high class and luxury escort favors neutral and tasteful colors. She favors fitted skirts worn below the knee, elegant and appropriate shoes, jackets that fit at the waist and scarves to protect her cleavage from prying eyes. This woman is exceptionally selective and knows that she is a special woman, a queen, an exceptional person inside and out.
A high class escort protects herself appropriately and presents herself in appropriate and elegant fashions. Rather than wearing the latest trends or flashy outfits, she wears what suits her and her natural style. Club dresses are never, ever acceptable. Wearing weird shoes is not exactly classic or understated. Big jewelry, cheap perfume, forced makeup and very low-cut tops are never worn by an elite escort in Geneva. So be careful with the pictures you put on your Catgirl profile.
7. Reliability and integrity of an elite escort in Geneva
If you are not able to do what you promise, be where you say and deliver what you say, you are not fit to be an elite escort in Geneva. You can't have an appointment and not show up. You cannot allow an agency to promote you and not be available.
Wasting people's time is extremely unprofessional. If you expect to be considered a high class escort girl, promptness and reliability are basic requirements of professionalism. A high class escort girl keeps her word. A courtesan is nothing if she is not completely honest, genuine, and honorable when it comes to her reputation.
---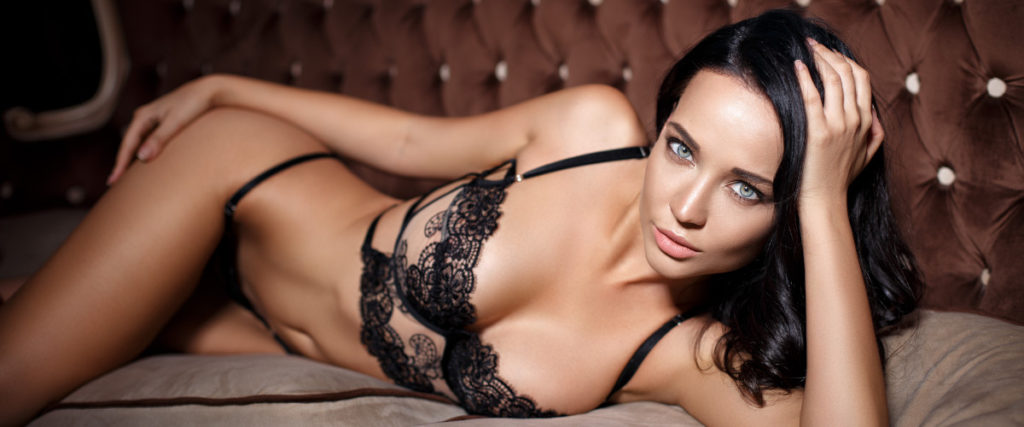 ---
How to facilitate a career as a high class escort in Geneva?
If you don't have a privileged education, at least take a course in behavior and manners at a proper school. Include elocution classes. Even if you think you speak well, having a professional speaker telling you that you speak beautifully is always a nice confirmation.
Go to an image consultant to confirm that your look and style is that of a well-groomed, elegant woman. If you don't have the opportunity, read up on the internet. Getting several opinions is a good way to develop a greater sense of how to dress and present yourself. Catgirl can help you in this process.
Get your hair and makeup done professionally. You're spoiled for choice in Geneva. Watch makeup artist videos and take classes on how to apply elegant and tasteful makeup. It's not about glamorous makeup, but about correct, natural and fresh makeup. Everything you apply to yourself should always look natural. So having massive, long lashes is out of the question. However, eyelash extensions that look completely natural can be acceptable. You should look as good without makeup as you do with makeup. So make sure your skin is immaculate underneath. Catgirl can also advise you on this area.
Take horseback riding, tennis, skiing, swimming or other classes. Practice an art, learn a language. Learn to play an instrument. Take a course in wine appreciation. Take a course in art history. Know classical music, what is your favorite composer and why? Invest in yourself and your knowledge. You can't deal with gentlemen of this caliber without some experience and knowledge of the Geneva's high society.
If your cultural knowledge extends to the latest reality TV shows and celebrity gossip, then you are far from being able to perform as an elite courtesy escort in Geneva. A high-class escort is not shallow for fear of not being able to interest a cultured man.
Once you have reached an appropriate level of sophistication, it is now time to decide if you want to work as an independent high class escort or if you want to work with a professional high class escort agency in Geneva. This is where the difficulty starts. In both cases, there are many advantages, disadvantages and pitfalls. But if you play it right, you can succeed in both cases.
Being an independent high class and luxury escort in Geneva
You can set your own hours, your own fees and select your clients directly. However, you have a lot of expense to build a professional image with a website and continuous advertising. There is no security behind you, you will attract a ridiculous amount of cheap idiots who will waste your time. And the negotiation fees can be extremely humiliating. That's why you need to be very specific about what you offer in your Catgirl profile.
Screening and reviewing all the applications can sometimes take away the beautiful fresh innocence and femininity a woman possesses. However, you are in complete control of your career and are not accountable to anyone. And if you are a strong personality, you will not be affected and you will be less successful in a selective Geneva agency. Also keep in mind that many escort agencies in Geneva will not work with women who have worked independently in the past.
If you are bisexual, be aware that the fantasy of multi-gender love is an established reality today. You could easily develop a clientele of couples who enjoy threesomes with lesbian escorts in Geneva. It is also a great opportunity to distinguish yourself from your heterosexual competitors. Our Catgirl website has a special section for bisexual profiles.
Being a high end escort in a Geneva agency
You benefit from instant professional promotion and expensive marketing. Provided that these Geneva agencies understand the concept of the courtesan. You can usually set your own fees but to a certain extent. It is up to the discretion of the agency.
A good escort agency will also allow you to select your clients. Any escort agency that forces you to meet people you don't want to meet is an agency you should stay away from. And there are many of them in Geneva.
You are also safe with a quality escort agency. All the checks are done professionally by the agency. You never have to see all the disgusting requests they screen for you. A high class Geneva escort agency will allow you to have some control over your promotion and image. And will offer full training to new people.
But they will need to know your availability in order to promote you properly. However, if you can't be reliable enough to work with an agent, you may not be at the level of high class courtesy. Even as an independent escort, you need to be extremely fast and reliable.
If you are a high class lesbian escort, you should look for specialized agencies in Geneva. Also, feel free to read on our Catgirl Blog our testimonial about lesbian escort agencies in Switzerland. This is still a niche in the Geneva escort industry, but more women are using lesbian escorts these days.
Finding a high class escort agency in Geneva
If you decide to work with a high-class escort agency in Geneva, then you will have the tedious task of sifting through websites created by people trying to make money at any cost in defiance of the rules. They will behave with underhanded practices, lie to customers, request that you meet people and do things you don't want to do. And they may even refuse to pay you for honest work that you have done without complaint.
To find the right escort agencies in Geneva, do some thorough research. You will find them on our Catgirl website. Once you've narrowed down your list, the only way to truly test an agency is to work with it. See where they send you, how they treat you, what happens when they must pay you. The only way to make an escort agency work is if both parties are honest, transparent, and respectful. If either one is deceptive or untruthful, there is no way to continue the arrangement.
There are many other points to consider. But we will leave some of the findings to your own opinion and experience. Also be very careful, because many so-called high class escort agencies are set up by former clients or former workers trying to make money. They are not professional businessmen, and they don't always do what they promise. Your life is in their hands, so be very careful. Don't be fooled by big, misleading promises.
Check the basic principles of the escort agency. Like how they select their clients. For example, many agencies in Geneva run their clients through a particular screening software or consultation. What most professional agencies do. Find out what their limitations are and why they turn down a client.
Verify that the high-class escort agency in Geneva is on the side of the escorts, the clients or a balance between the two. If a problem arises, do they help you or leave it up to you? Ask about the time it takes to get paid if appointments are paid by credit card. Do they offer training or transparency on how their organization works?
Be smart. A girl like you should be able to find a quality high class escort agency in Geneva and have a tasteful and luxurious career as an elite. So, start your search on our Catgirl site to embrace a beautiful career as a high class escort.
On the same topic/For more information: