There are several differences between escorts and prostitutes in Geneva. Escorts are generally reserved for companionship and escorting. As opposed to selling your body for sex. Escorts are sometimes compared to prostitutes, which is not true. We have published an article on how to become an escort in Geneva, now you have to make a choice on what kind of escort you want to become.
Why a difference between escorts and prostitutes in Geneva?
Prostitutes are women or men who sell sexual services to their clients. It is all about sex for them and can range from penetration to oral sex. They usually have someone who controls what they do and takes a cut of the money they make. This is a legal business in Geneva and it attracts women from all over the world. Erotic ads for foreign girls are legion on Catgirl.
Prostitutes do not always have a place to go with their clients. Unless they take them to a motel or engage in sex acts in their car. The Geneva escort industry is very different. First of all, it is a legal profession. Women who are escort girls are hired to keep their clients company or to accompany them to events, parties or trips. Geneva escort agencies are created to work and manage escorts and provide them with an online site like Catgirl where they can publish their profile. And the list of services they offer. You will see some that offer full GFE, which is what most clients, who are professionals, are looking for.
How to make a difference between escort and prostitute in Geneva?
An escort girl earns money in Geneva by being a Catgirl. And this money belongs to you and you are not obliged to give it to anyone. You can spend money to develop your business and buy ads on erotic diaries. An escort does not solicit clients on a street corner. If you are a Geneva escort, you have clients who call to book time with you for an incall or outcall. And it's up to you to fit them into your schedule. If you use a Geneva escort service or agency that reserves time for you, it is because you have given them your schedule and availability.
There are many differences between escorts and prostitutes. Some people may think of them as one and the same. But when you write about these differences, it is much easier to understand. If you are new to the escort business on Catgirl, make sure you do a lot of research before you get started. You will be self-employed and your escort business, as well as the services you provide, are entirely your own. When you start booking clients, you'll find that it's not all about sex. There are men who just want someone to go out with, have dinner with, and go to the movies with. They need companionship because they are too busy for a relationship.
Why is there a difference between companionship and paid sex in Geneva?
Besides making money, there are several differences between escorts and prostitutes in Geneva. Escorts have regular clients with whom they normally spend more than a few hours. They are in charge of night calls and accompany their clients to events. If you are an escort, you probably have regular clients and attend the same parties with them year after year. Your clients book you based on your reviews on escort sites like Catgirl and the services you provide. The working time of the prostitutes can range from 15 minutes to about an hour. This is a short time and the client pays for a specific sex act. These ladies of the night usually need the money to support their addiction.
The hygiene of the prostitutes is not important to them and they take one client after another. Some can do between 4 and 6 clients a night, even more if they start early and finish late. During this time, their pimp can come and collect the money they have earned up to that point. This leaves them with enough money to eat, drink or do drugs. This is the dark side of prostitution and there is nothing worse than that.
---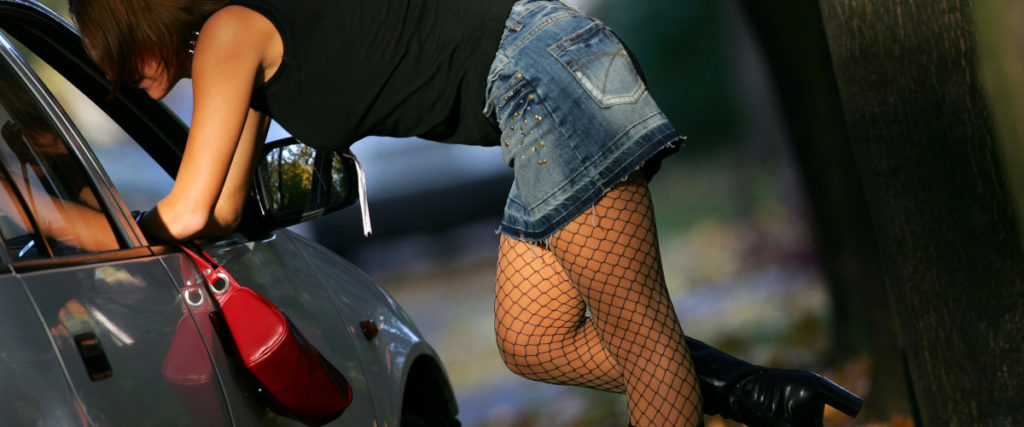 ---
What is the difference between escort and high-class escort in Geneva?
Even women who want to be prostitutes on their own can be lured into working for someone else. This can happen when they try to work on the same street as another prostitute. As an escort in Geneva, you set your own schedule according to your private life. Some escorts work more and others less. There are services that you offer and one client per booking is the norm. You don't walk the streets soliciting potential clients. Clients come to you and find you through a tasteful online profile on Catgirl. There are rules of etiquette that clients must follow and they book time with you, not the other way around. There are high class escorts whose clients pay very well for their time. If you are a high-end escort in Geneva, you know that your client wants to book a longer time with you. It is likely that he will have you stay with him in a fancy hotel or take you somewhere with him. Luxury escorts take pride in their appearance and hygiene, as well as their wardrobe.
Escorts and the Girlfriend Experience (GFE) in Geneva
There is one thing that prostitutes will never experience when living this lifestyle: the satisfying GFE with a client. These Geneva escorts have incredible love experiences. And this is with clients they see on a regular basis. If you are an escort and you are new, chances are you are still building your client portfolio. When you start getting regular clients through Catgirl, you'll have a few who really appreciate the GFE. This is the case when they don't want to attend public or private events alone.
These clients book you for most of the evening, if not the entire night. You communicate with your client ahead of time to be prepared. This may include getting ready to spend the night and making sure you are dressed appropriately for the outing. There are also clients who are in Geneva for a few days on a business trip. They are looking for company to have dinner with. Sometimes, after dinner, you have a drink together or maybe even watch a good series on Netflix. These are good examples of the differences between escorts and prostitutes. The girlfriend experience is something that is quite popular among Catgirl escorts in Geneva.
There are also clients who like to travel but don't have a partner to accompany them. Traveling is probably part of the services you offer if you have regular clients and experience with GFE. If you are an experienced escort, you probably already have a clientele and regulars that you travel with. Once you've been doing this for a while, the rotation of clients is not as frequent, and you may find that the ones you keep require most of your time. Your list may get smaller, but you are comfortable with the ones you have and you enjoy GFE as a Catgirl.
What is the difference between escort agencies and prostitutes in Geneva?
Geneva escort agencies are used by many women. It is the security that they seek through such institutions. And they also have staff that can book appointments with clients for you. While they may charge a fee for the cost of operatimg and because it is a legitimate business, they do not necessarily expect you to hand over your clients' money. This is a huge difference between escorts and prostitution. Geneva escort agencies can also be satisfied with offering you a space on their website to publish your profile. There is nothing to prevent you from making a Catgirl profile either. But it is the clients who contact you directly. An escort service will post their expectations of etiquette for clients. It is not acceptable for a client to be rough or intimidate an escort.
Unfortunately, prostitutes are sometimes beaten. This can happen between them and their managers, other prostitutes or clients. This is something that does not normally happen in the escorting sector in Geneva. At Catgirl, we are very attentive to these kinds of signals. Most of the time, clients are screened and you probably talk to them in advance before your first booking. Clients of prostitutes want one thing and one thing only. They want to get off and are willing to pay for it. Escort agencies organize things and make them run more smoothly for you and your busy schedule.
What is the difference between the clients of escorts and the clients of prostitutes?
Prostitutes and their clients are never predictable. There is a big difference between escort clients and prostitute clients. Prostitutes walk the streets and can have anywhere from 0 to a certain number of clients in one evening. It's like a sidewalk sale. They are soliciting and they may be lucky enough to jump into a client's car to get some quick cash in exchange for sex sessions. There is really no comparison between an escort's client and a prostitute's client in Geneva. As an escort, you are a companion to your client.
Even though there is intimacy, the escort is more about spending time with her client and giving them something that they are missing in their personal lives. This can be emotional or physical. Great connections are created between a Catgirl escort and her clients. Some are only seen once, but many come back and among these clients you have some regulars. Clients of escorts tend to treat them much better. They are also very aware that hygiene and attitude are important when they are with you. Some escorts also have bad experiences, but they are treated very differently. They can protect themselves and don't run around night after night.
Why do men prefer escorts to prostitutes?
Many men are looking for company. They prefer escort services because they are legal and they get to know their favorite Catgirl escort. An experience with a girlfriend is something the client prefers to quick and meaningless sex for money. Clients and escorts enjoy the no strings attached experience, even though there are many regular clients. Escort clients don't want to roam the streets looking for traveling prostitutes, they prefer to book time with an escort in the privacy of their own personal space.
In talking with some of the escorts in Geneva, their profession is becoming more and more popular with men who don't have time for relationships. Men seem to gravitate towards a professional escort because of the way they take care of . Escorts are not always available and their clients sometimes have to book them well in advance. There is a big difference between escorts and prostitutes in Geneva, and on Catgirl too. As well as the clientele they both have.
On the same subject/For more information: