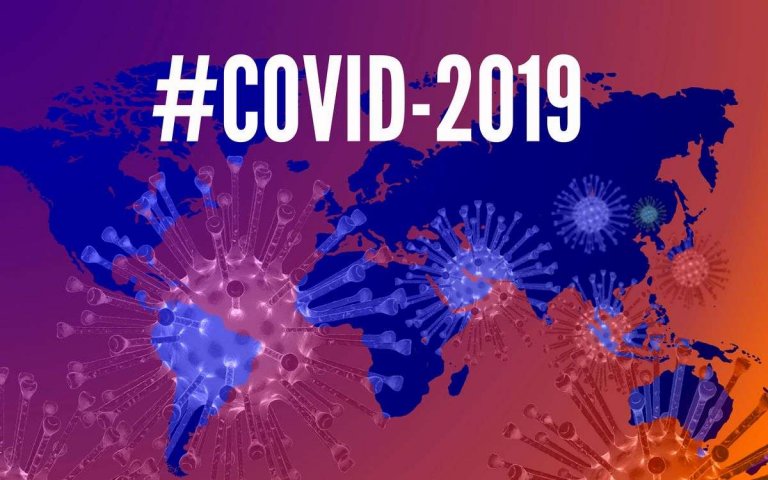 Escort services in Switzerland are a job for many young girls in the country. Since the time it was legalised in Switzerland, many women have taken this as an opportunity to earn their living. After all these years, providing an escort service is no more a taboo in the country. But within the presence of the current lockdown situation due to the COVID-19 pandemic, it has been difficult for most of them to run their business. With the presence of this lockdown and the ongoing social distancing measures, the jobs of many young escorts are in uncertainty. In this guide, we will help you understand the impact of COVID-19 pandemic on Swiss escorts. It will help you get all the answers to the questions you have in your mind. Moreover, it can help the female escorts to figure out ways in which they can continue to earn while being confined at their homes.
There are a lot of sex workers in Switzerland, and most of them work in their own apartment, rented places or escort agencies. As the number of cases has surged in the country, and the lockdown is declared, most of these women are forced to cease business. In many cases, Swiss escorts are left with no possible way to earn enough to sustain their expenses. It made them risk their lives by doing little work. In simple words, they have to choose between health and homelessness. In a way, they have to risk their lives along with their clients to make sure they can make up the expenses, and manage to pay rent.
How did problems begin for Swiss escorts?
The impact of COVID-19 started gradually among the escorts. Due to the ban on non-essential travel, many meetings, conferences and travel booking got cancelled. Many clients started cancelling booking in fear of catching the coronavirus from sex workers. Slowly, they started losing the market and after the lockdown, they are getting little or no work. The problems for the Swiss escorts does not end here, as the economy goes down and the people start losing jobs. The financial crisis will make them lose many potential client's and force them to work for less after the lockdown is lifted. It is highly uncertain when the escort business will get back to normal, so it is important for the escorts in Switzerland to get involved in other online activities to search for alternative income sources.
---
---
What can escorts do during confinement?
During the time of a pandemic like COVID-19, there are some ways for escorts to make their living by doing other work. They might find it difficult to make the same as they would have through escort services. But, it will be better than doing nothing and waiting for the time to go. Some escorts would have enough resources to shift their work online temporarily. The online sex work has less rate of returns in comparison to the in-person work as their market is already heavily crowded. Moreover, it is difficult for newcomers to establish a great customer base online. However, in a situation like the current COVID-19 pandemic, escorts can learn various skills that can help them manage finances. Some of the simple work available online are listed below.
1. Creating content online: It is a great way to start the work. As more people are confined in their homes, more people are looking online for sex content. But many girls find privacy issues with online sex content. It takes time and efforts to create sex content, as it requires producing, filming, editing, and delivering content.
2. Webcam girl: Many girls work online as a webcam girl, escorts can try their luck with online webcam platforms. It is a bit difficult to build a good subscriber base on these platforms initially, but it is highly rewarding once a proper client base is set up.
3. Phone sex operator: Many people like to talk dirty, and this is where escorts can make money to sustain their expenses. You can sign up in a phone sex operator website and start getting calls. You would need to search a little about the ways you can make your customers happy.
There are various other things that escorts can do to enhance their skills, and learn things to find a potential way to manage expenses amid lockdown.
---
"So many women are reaching out. Ones who are drug-dependent don't have a place to work because they can't afford rates," she adds. "It's overwhelming. I would love to help every single working girl but it's now cycling through and I've met so many strung-out women in the last two weeks who are desperate, absolutely desperate."

Amanda
---
What will happen after the lockdown is lifted?
The jobs of sex workers have remained uncertain since the beginning of the novel coronavirus pandemic. But what after it ends? Will the living go back to normal in an instant? The answer is No, it will take a little time.
One sad news for sex workers after lockdown lifts is that many fresh faces will flood the sex industry. It will be due to the absence of work and lost jobs during the recession created by COVID-19 pandemic. It will force sex workers to work at highly reduced prices to make sure they get regular work. Even with reduced pricing, some might find it difficult to get clients as after the lockdown lifts, many people would have much less than what they used to have to spend. Not going to escorts would be a great way for clients to reduce their financial burden for a while. As the Swiss escorts get desperate to make a living, more clients will try to exploit the situation in their favour. Despite this increased issues in the life of escorts, they would still have to pay taxes.
But, there is good news for the young escorts too. After the lockdown is lifted, many escorts will start getting little business to keep up their expenses. But many of them including part-time escort girls will wait for a few more months to ensure that they stay safe. However, for the top-rated high-class escorts, the impact will be minimal. Booking of VIP escort girls in Switzerland is expected to reach an all-time high after the crisis ends. It is expected that after a few months of the lifting of the lockdown the business will grow rapidly and get back to normal.
---
Read other articles:
---