It is essential to make the sex enjoyable, no matter with whom you are sleeping. If you have hired a Swiss escort girl, you can make the experience more enjoyable by using sex toys during her visit. By having the best sex toys to use with an escort, you can end up having intense orgasms and complete satisfaction with your escort date. Also, it is essential to have sex toys that can arouse both of you, as the more satisfied your escort gets, the more she meets you. Moreover, sex toys can help you discover your pleasure points and unveil your sexual desires. Knowing them can help you deepen your relationships and have a healthier sexual life.
---
---
1. Vibrators:
Vibrators are considered as the best sex toys to tease your partner. And with no doubt, the most used in this sexual pleasure field. You can play with your escort and tease her using a vibrator. What is great with it, you can use it externally (clitoris or penis) and internally (vagina and anus). A lot of combinations are then possible for you and for her, or together. Just imagine that. You can partly insert it in your anus and partly in her vagina. Amazing, you can tease her genitals and yours at the same time.
Many different types and shapes of vibrators are available for providing sexual arousals like a rabbit vibrator that offers clitoral stimulation and G-spot stimulation simultaneously. And don't forget to check the vibrator's battery before you use it.
2. Prostate massagers:
If you love anal play, you can get a prostate massager without a second thought. It provides incredible sensations to the prostate and helps you experience a different side of sexual stimulation. How does it work? It stimulates the walnut-sized gland between the root of the penis and the bladder.
If you don't want to go up to the anal penetration, you can still stimulate your prostate by applying pressure to the perineum (between the scrotum and the anus). You can ask your escort to use it on you, and she will love to do it for you. Moreover, experiencing prostate massage is one of the best experiences for men. So, it is a must if you are trying to explore your sexuality.
---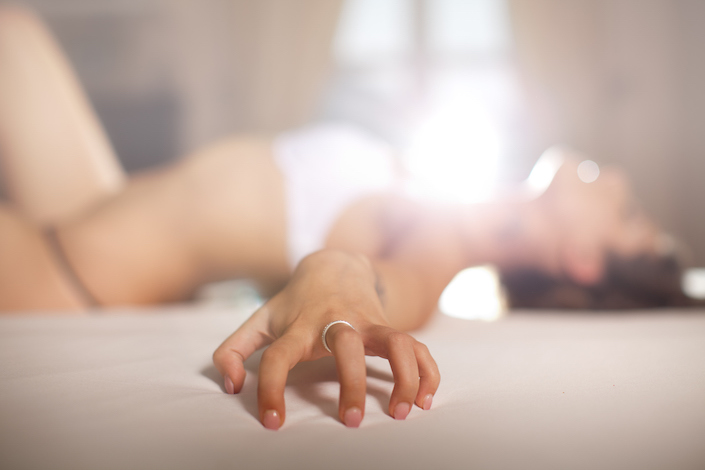 ---
3. Massaging wand:
Massaging wands are known to provide intense vibrations that have much more and deep effects than regular vibrators. There are easy to hold and can cover a lot of surface area. It helps you get aroused quickly and experience much intense sexual activity within your genitals. Using it on your dick can help in quick and hard arousal, especially if you face difficulty in getting aroused. Your escort can use these magic wands to play with your other body parts too, like nipples, shoulders, back, and neck to provide a ticklish sensation.
However, due to its strong vibrations, it should be used with care. Pregnant girls, people with pacemaker or suffering from diabetes have more risks of developing blood clots. Better be sure and consulting a physician before using it.
4. Cock rings:
Cock rings are your real friends, and they help you maintain a full erection for a longer duration. They are worn around the base of the penis or testicles. They can be made of flexible silicon, rubber, leather, or metal. It's also a good toy in case of erectile dysfunction.
Cock rings help in compressing your blood vessels and make your penis more sensitive, harder, and bigger. Thereby increasing the orgasms you feel during sexual activities. You can have a vibrating cock ring to stimulate your escort with the vibration while penetrating your penis in their vagina. The good part is that it is easy to wear a cock ring and you need not care about it once you fit it in your dick.
This toy should not hurt you. Take it off if you experience any kind of discomfort or if something doesn't feel quite right.
5. Clit suction toys:
The clitoris is a sensitive body part, and any escort would love to get it sucked. Clit suction toys provide a gentle suction with varied vibration patterns to stimulate the clitoris. They use a combination of air and suction to surround the clitoris, engage it, and create a lovely sensation. You simply place the nozzle over the clit and the toy does all the work for you.
To be noted that they don't create the same powerful vibrations as the vibrators. They create gentle throbbing and sucking sensations around the clitoris, which help to increase circulation, boost arousal, and give out-of-this-world orgasms
You can use it as foreplay and use it above panties to give a warm-up before sex, especially if the clitoris is more sensitive. Moreover, the clit suction toy is useful in BDSM play and fantasy play. So, if you like the idea of BDSM, you can try out clit suction to dominate your partner.
---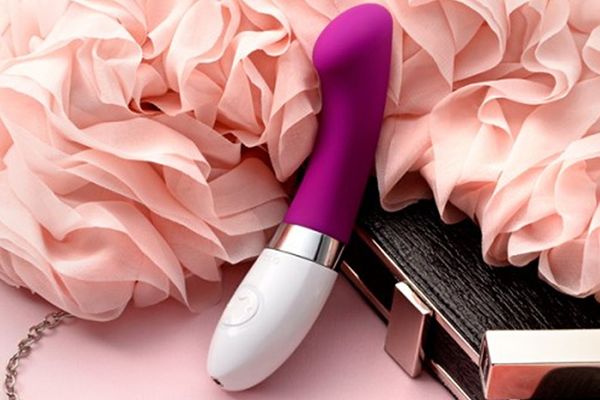 ---
6. Dildos:
Dildos, unlike vibrators, don't vibrate. They are used for sexual penetration of the vagina, the anus or the mouth. They can be used in many ways. From general arousal to lesbian strap-on to pegging.
Dildos provide sensations similar to the actual male penis. So, if you want to experience how it feels like inserting in a tight vagina, you can have it added inside your escort along with your dick. Using it can help you make the sex act more enjoyable for you and your Swiss escort date. If you like rough sex, you can have a large-sized dildo ready for your escort.
7. Anal beads and butt plugs:
To explore anal stimulation differently, you can have butt plugs and anal beads. They are known to provide unique sensual experiences to men. Usually, butt plugs stay in and help you get used to anal penetration. It gently stretches the anus and create a sensation of fullness and pressure. It stimulates the sensitive internal and external nerve endings. When the pelvic muscles contract during an orgasm, a butt plug can intensify the sensation, as you're squeezing against something. A butt plug is very often used to try anal penetration for the first time, either for masturbation or with your partner.
Quite similar, you have the anal beads. This toy gets its name from the bulbs attached to a cord, resembling beads on a string. The cord makes retrieval easy, which is important as much of the sensation associated with anal beads is actually in the removal. But it intensifies the orgasms to another level. Using them while fucking your escort can help derive a unique sexual side.
8. Handcuffs:
What a pleasure to restrain the movements by using nice handcuffs. The perfect way to increase the domination over your partner and taking more control of the situation.
Using handcuffs might seem self-explanatory but there are a few things to know before experimenting for a first time.
You should begin with soft cuffs like the ones in silicon as it is flexible and strong. It will allow you to experience restraints without being worried about getting stuck.
Before rushing on it, you should also pick up your position. There are many options: hands tied above the head, behind your back or to the bedposts. With experience, you will be easily able to avoid the least comfortable positions.
---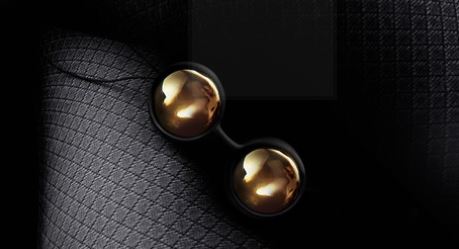 ---
9. Ben Wa or Kegel balls:
This sex toy was originally designed to rebuild strength and support lost in pelvic-floor muscles. But these balls rapidly became popular due to the simulation they provide on the anterior virginal wall where you have sensitive nerve endings.
Anyone should be careful with these balls. Not leaving them inside the vagina too for more than a few hours. The best material to use is a non-porous like metal such as stainless steel.
10. Finger vibrators:
The advantage is that you can use it on any body part. It makes it really easy to stroke a vulva and a clitoris in a very natural way in addition of the benefit of a vibration. It's the perfect toy to stroke the underside of the penis or tickle the balls while making a hand job or a blow job.
Conclusion:
Sex toys are the best way to enhance pleasure experience with your escort date. If you are inviting a Swiss escort, you can have some toys with you and ask her to use them on you. You can take her permission to use it on her to fulfil your sexual desires and fantasies. She would love to make you happy and provide you with an amazing sexual experience.
You can bring any of the toys listed above, and they will be a great addition to your sexual act. However, it is advisable to clean them thoroughly after each use so that your escort feels safe to use them. You must confirm with your date that it is okay to use sex toys during the sex acts. If yes, then there is no stopping you from having a fantastic sex experience.
---
You should also read:
---